In 2021, what color packaging trend will be crowned? 
Reflecting the outstanding developments in 2020, the color trend in packaging design in 2021 will shift to the natural color gamut, expressing harmony in human emotions. This is also the human spirit that people are aiming for after a turbulent 2020 year.
Here are the top 7 colour trends that are forecast to hit packaging design and printing by 2021.
1. Super-saturated color
Super-saturated color is one of the color trends that are expected to dominate design publications in 2021. This is a term used to refer to vibrant colors with highly saturated saturation.
After a challenging 2020 year, people are always looking for the positives. Understanding that, the designers are bringing joyful colors such as vibrant coral color, unique lotus pink, energy-rich yellow oranges. These "delicious, sweet mouth" colors will bring fresh emotions, arousing viewers' spirits. Warm but not too hot, playful but not too dazzling, these are just the right colors, helping to stand out but still very well balanced in the effect.
When using these colors, you should also pay attention to choosing pale background colors, which help create the foundation and increase the standout of the theme color.
2. Harmonious, analogous palettes
By 2021, people want to find harmony. We look for comfort which is created by connection and intimacy. Not only the emotion, this trend also extends to design and packaging colors. The analogous color palette, easy to blend together, will be the popular printing color trend in 2021.
With an analogous color scheme, the above colors used on the design consist of adjacent colors in the Color Cycle. This color scheme is especially suitable for products that need to create a sense of peace, comfort for the user. With an analogous color scheme, the above colors used on the design consist of adjacent colors in the Color Cycle. This color scheme is especially suitable for products that need to create a sense of peace, comfort for the user.
In some cases, this color scheme will create a soft transition but not the smoothness of the gradient.
3. Surreal and expressionist color
Also on the list of pleasant and harmonious color trends, many 2021 designs will use new, surreal colors to create dream-like images.
Exceeding the usual standards, the packaging design uses surreal colors to help convey the spirit of escape from reality, enhance the imagination, and bring viewers to the world full of dreams.
When the world has been going through the current health crisis, surreal colors can easily become the mainstream color trend of 2021. People search for virtual worlds to temporarily forget real life.
4. "Monochrome plus one" color
Monochromatic colors are not a brand new trend. Indeed, 2020 has been an impressive year for monochrome. By 2021, this color trend promises to make a more breakthrough, when upgraded in another version: "monochrome plus one"
While the 2020 monochromatic trend stops at using multiple shades of the same color to add depth and appeal to the design, by 2021 a monochromatic effect by using a contrasting color completely helps design life. more dynamic.
The use of highly expressive, monochromatic colors takes the design into the world of color without making it too flashy – a modern way to keep things simple yet still give a different impression.
5.

Soothing colors that are easy on the eyes
Over the past year, we've spent a lot of time looking at screens. Especially during the social gap, laptops and smartphones become indomitable objects, which makes our eyes more tired.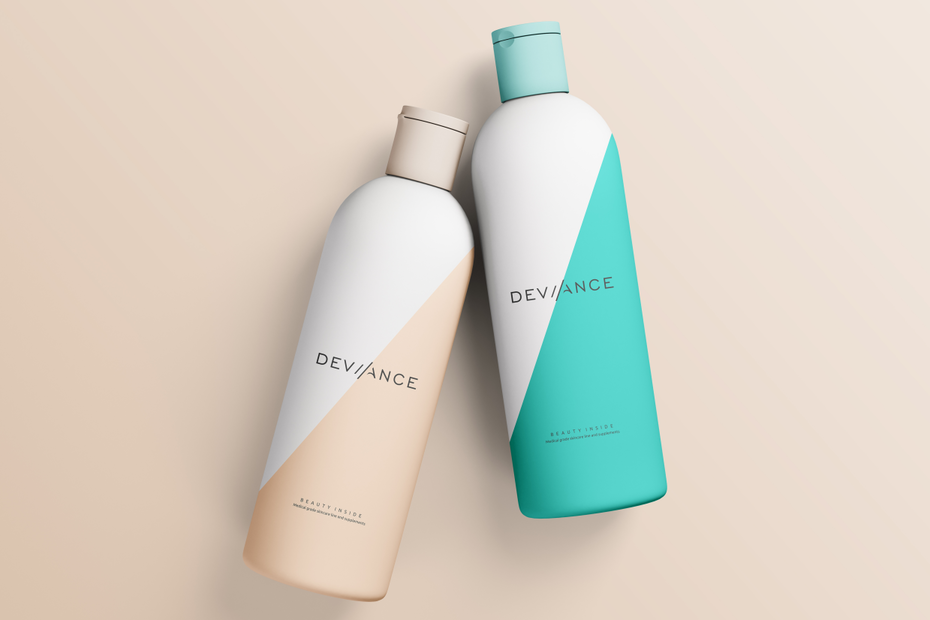 So, the relaxing eye tones are also easier to attract users. Accordingly, simple designs with natural and gentle colors are expected to take the throne in 2021.
6. Color of time
One of the color trends that is slowly becoming more prominent in 2021 is the timeless color style. Old frayed, rough textures are the first impressions, as well as how timed designs convey a product message that overcomes the test of time.
Products using this Color of Time tone will use scratches, smudges, dust, tear and patch effects
7. Organically-shaped color blocking
Organic colors are a combination of natural shades. These colors simulate the colors of natural objects, creating a sense of wildness for the viewer. This is also a color trend that is expected to be strong in 2021, especially in packaging design products in all areas.
Different from the popular square multicoloured blocks of the 90s, the 2021 organic color blocks are layers of improvised, soft colors intertwined, with dots or lines to create accents.
Theo 99designs