CLIENT: Mondelez Kinh Đô
FROM IDEA TO PRODUCT
Mid-Autumn Festival 2020, Kinh Do Mondelez brand launches the premium mooncake product line: Golden Moon Black & Gold. To enhance the premium value of the product, the cake box is an important factor, making the first impression on customers.
With extensive experience in packaging production, Starprint was chosen by Kinh Do Mondelez to be a printing and manufacturing partner of Black & Gold moon cake boxes. Our technicians have made every effort to realize the idea of ​​luxurious and classy moon cake boxes, fully expressing the beauty of Vietnamese culture.
Inspired by the story of Carp, each moon cake box uses the Die-cut effect, intricately carved the image of carp passing the dance, rising to become a dragon. The details and patterns are rolled metal film, creating a metallic effect, enhancing the brand's class value.
Not only impressing with the sophisticated and luxurious exterior, the unique texture of the Black and Gold mid-autumn box also creates a unique experience for users. Inside the exquisite box, door are moon cake compartments neatly arranged in a mini cabinet. The hexagonal design of the moon cake box represents warm, reunion wishes to customers.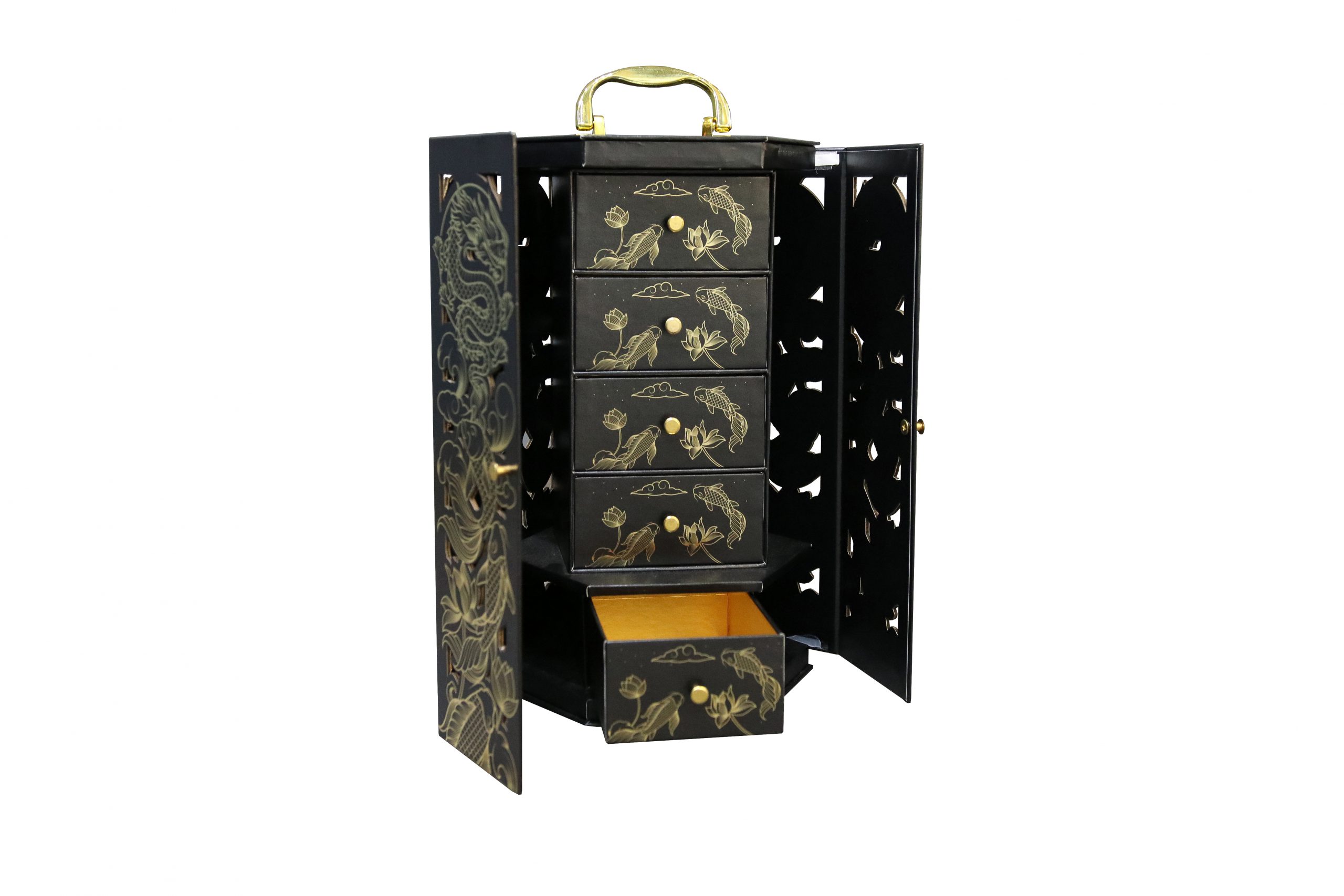 From the sophisticated printing and decoration techniques, Starprint has helped Mondelez Kinh Do impress users with the premium mooncake products at first sight.
SPECIFICATION
Size: L 210mm x W 183mm x H 340mm
Paper: G.A
Print: Offset Printing
UV Ink
Finishing:
Laminate Metalized
Die-cut
Primer coating
Gloss UV
Matt UV