Throughout Asia, Mid-Autumn Festival has been celebrated as the most traditional holiday every 2nd half of the year. Even though this family reunion-based occasion falls on September 21 this year, luxury brands commence showcasing their stunning mooncake gift boxes much earlier than the actual celebration, at the same time rewarding their dedication to valued customers, business associates, and their traditional culture. 
Last year, we gathered some luxury brands that stood out in delivering a mooncake presented in creative packaging. This year was more of a challenge as brands look to raise the bar. Most likely an outcome of the amount of waste the day after the holiday, there is now a reusable aspect in the form of a collectible item with some level of function. Thus, brands kick it up to create gorgeous mooncake packages while reusing them as a jewelry music box or decorative object. Without further ado, let check out this Mid-Autumn Festival's top gift boxes.
1. LOUIS VUITTON (LV)
At the top of the list, Louis Vuitton's gift box shape looks like a classic LV trunk with four golden corners on an orange background creating an opulence effect. Not only easily unlocking the box by slightly opening the magnetic closure, but also four colorful mooncakes with distinct flavors appeared in the inside box's navy blue coming with the LV's classic four leafs logo stickers and their signature aesthetic inevitably makes higher impressions from the recipients.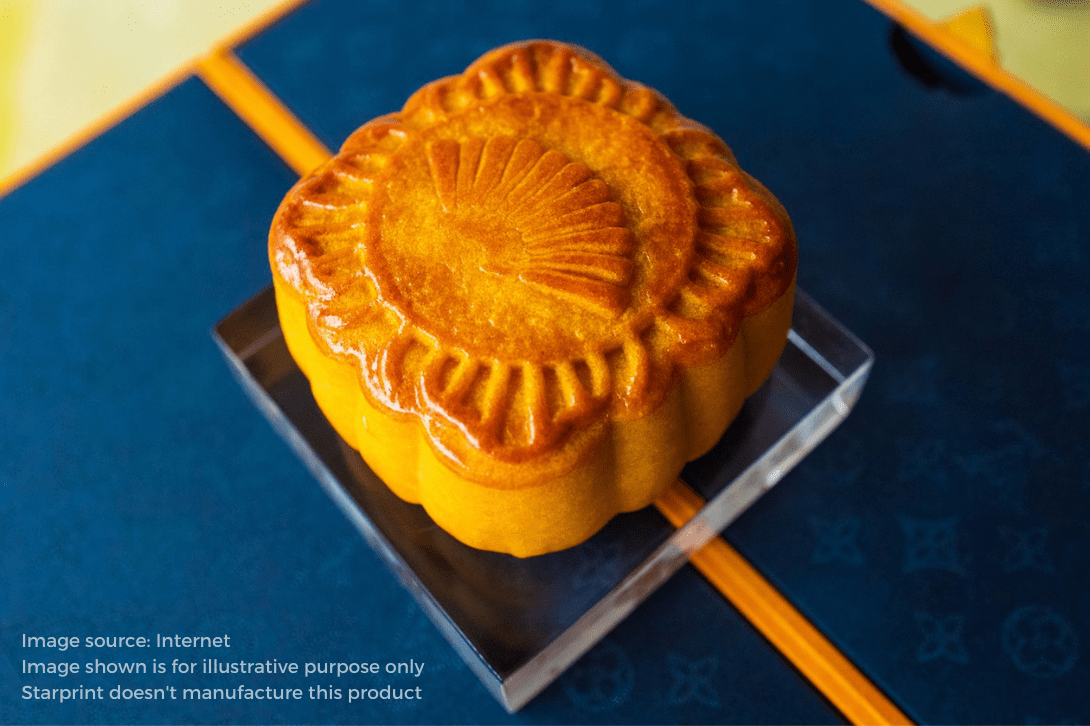 2. GUCCI 
Gucci created a music box for its mooncakes with gold and green velvet packaging supported by an ingenious metal handle as a festival treat. When opening the box, a white bunny appears in the center, surrounded by four pieces of mooncake and music. And with a mirror inside, the box can be used as an accessories case after the mooncakes are consumed.
3. FENDI
Unlike last year, which arrived in a cylinder container featuring iconic and traditional elements, this year, Fendi released a sturdy cub gift box with minimalist modern design: elegant deep champagne color overall, Fendi's double F on the top along with firm borderlines and a golden metal F half lying in the box's core. Molded with Fendi's logo, four mooncakes fit in the box drawer lay beneath, enchanting the next curious seeker.
4. DIOR
Creating the motif for Dior's mooncake gift box this year is a constellation of glitter stars. Known as usual modernity and elegance, Dior dressed up its box with a dark blue print dazzling as a moonlit sky. The package, featuring a TWG tea jar and a circular fan printed with the same constellation, goes along with eight tasty mooncakes that can knock out any sweet tooth.
5. TIFFANY & CO.
Tiffany & Co. took a futuristic approach toward this year's Mid-Autumn Festival celebration by collaborating on a rocket-shaped mooncake box with American illustrator Christoph Niemann. This brand references a flight to the moon with a tin rocket ship container with a coaster launchpad.
We have just reviewed the efforts of above luxury brands in creating their mooncake gift boxes this year. You can look over the rigid boxes we have made for several big brands right here or reach out to us to create impressive packaging winning over consumers.